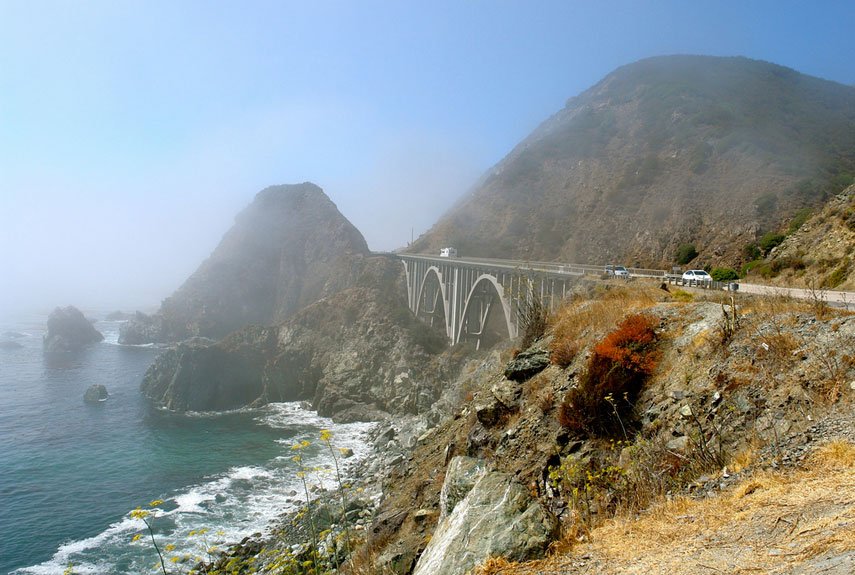 Hearst Castle and Coastal Businesses are Open
Reopening of Highway 1 is estimated for the end of July.
On June 12 Caltrans announced the anticipated opening of Highway 1 past Ragged Point will reopen as early as late July. That's great news for travelers looking to explore the scenic Highway 1. Begin making plans now to be among the first to drive the ultimate road trip.
Highway 1–full closure continues 17 Miles north of San Simeon at 3 Ragged Point due to the failure of the Pfeiffer Canyon Bridge.
Learn more about recent updates at: http://www.sanluisobispo.com/news/local/article210168459.html
https://www.washingtonpost.com/lifestyle/travel/the-last-section-of-california-highway-1-will-reopen-in-july-sooner-than-expected/2018/06/19/3182b430-7319-11e8-b4b7-308400242c2e_story.html
For possible updates contact DOT.ca.gov or 1-800.427.7623. California travelers visiting Hearst Castle and the Central California Coast have a charming alternative to the temporarily closed Highway 1 at Ragged Point, about 17 miles north of San Simeon.
Highway #46 gateway to the Central Coast is a picturesque stretch of road that extends from Highway 101 in Paso Robles and takes the traveler west to Highway 1 Discovery Route, Hearst Castle, and the bucolic coastal communities of Ragged Point, San Simeon, Cambria and Cayucos. Wineries dot both sides of Highway 46 as it meanders through lush green hills, yielding a panoramic view of Morro Rock and the Pacific Ocean from a distance atop the Santa Lucia Range, seemingly to welcome the traveler's visit.