San Simeon is one of California's hidden gems, conveniently located right off Highway 1 in between San Francisco and Los Angeles. The sites in San Simeon are breath taking and the picturesque background will make any picture Instagram worthy.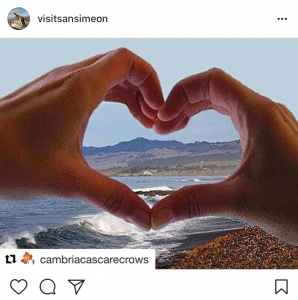 Here is our list of top 5 things that are worth the post:
1. Zebras
You don't have to go to the zoo to see wildlife, you can see it right here in San Simeon. There are no shortages of zebra grazing in the grass. You can find them on the hill right next to Hearst Castle. While you're at it– capture yourself next to our new sign (bonus points if you can get it with a zebra in the background).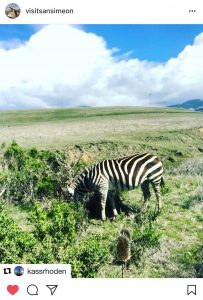 2. Welcome Monument
San Simeon's new monumental sign located just off Highway 1 offers the perfect spot to pull over and take a picture. If you're lucky, you can also get a glimpse of zebras in the hills right behind the sign. The scenery around the sign is breathtaking and the sign itself has a long history of its construction.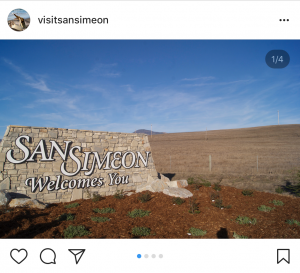 3. Hearst Castle
As if the view at the top of the hill over looking all of San Simeon isn't picturesque enough, Hearst Castle is now offering their highly acclaimed evening tours. Tour guides dress to the 30s as the silently move around the castle, just how it was when William Hearst lived there. The castle is illuminated all around, creating the perfect lighting for pictures.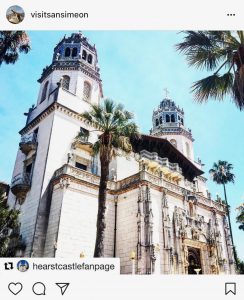 4. Piedras Blancas Rookery
No trip to San Simeon would be complete without visiting the Piedras Blancas Elephant Seal Rookery. With Elephant Seal season still in full swing, there are no shortages for the perfect picture. You will see that in some pictures the Elephant Seals are actually smiling. The viewing areas are open everyday for you to watch the animals interact off shore.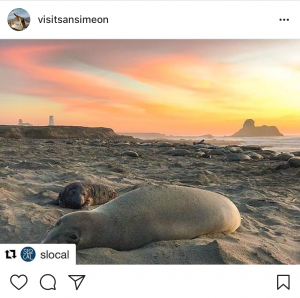 5.Coastal Discovery Center
Make sure you bring your camera because this center offers many interactive exhibits and educational programs, as well as tours. In the month of April, they will offer field trips to the tide pools along with presentations about the whales of the Central Coast. Don't forget your phone for the field trip, the tide pools offer great Instagram opportunities especially on a sunny day.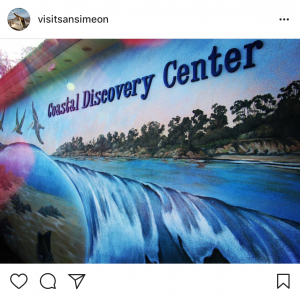 Now that you have a full day of capturing the perfect Instagram picture, let us feature you on our page. Tag us in your San Simeon photo @visitsansimeon or hashtag us #VisitSanSimeon for your chance to be featured.