With the historic Highway 1 open, there's never been a better time to visit America's best seaside town. Here are the top five reasons to set your vacation sights San Simeon.
After being closed for more than a year, the recent reopening of Highway 1 — the ultimate California road trip — puts San Simeon squarely back in the business of providing endless opportunities for outdoor recreation, cultural experiences and the most stunning coastal views on the planet. Here are the top five reasons to visit this coastal burg.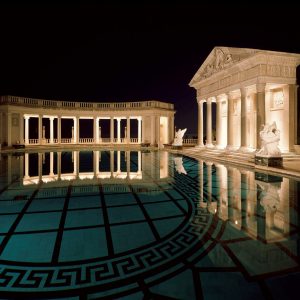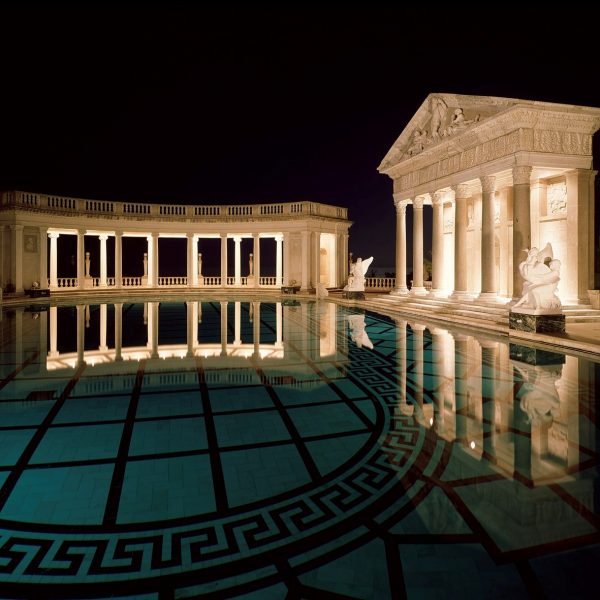 Hearst Castle
A National Historic Landmark originally founded by William Randolph Hearst, San Simeon is home to Hearst Castle, which now offers an entire series of tours including subject-specific tours, such as kitchen tours and private sessions in the opulent indoor swimming pool.
Elephant Seals
The Piedras Blancas Rookery is the only elephant seal rookery in the world. Located right off Highway 1, it's super accessible, free, and open to the public daily. In peak times—January, April and October—there can be up to 17,000 seals playing on the shore and in the waves.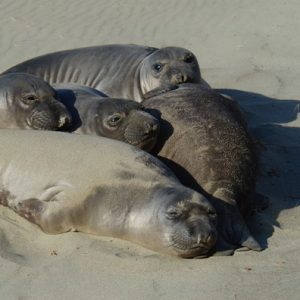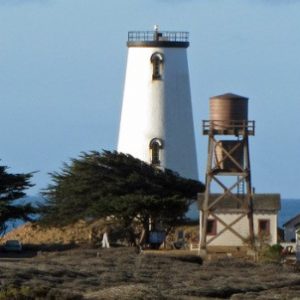 Piedras Blancas Lighthouse
A California landmark, the Piedras Blancas Light Station, built in 1875, is a standing beacon of the California's rich maritime history. The lighthouse was designated a California Coastal National Monument in 2017.
Seaside Trails and Parks
San Simeon's outdoor recreation opportunities are endless, from boating, birdwatching and fishing to wine tasting and kayaking. Hiking is a favorite pastime, especially the beautiful San Simeon Creek Trail, a famous 3.3-mile trek through Hearst San Simeon State Park and its nearby campgrounds. Here, you can enjoy views of rich Monterey pines, riparian valleys, scenic bluffs and pastoral grassy areas, as well as glimpses of wildlife, Hearst Castle, the Santa Lucia Mountains and tide pools.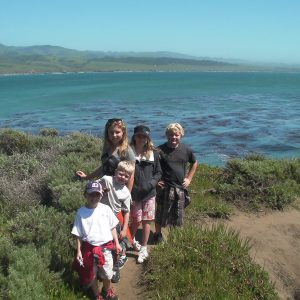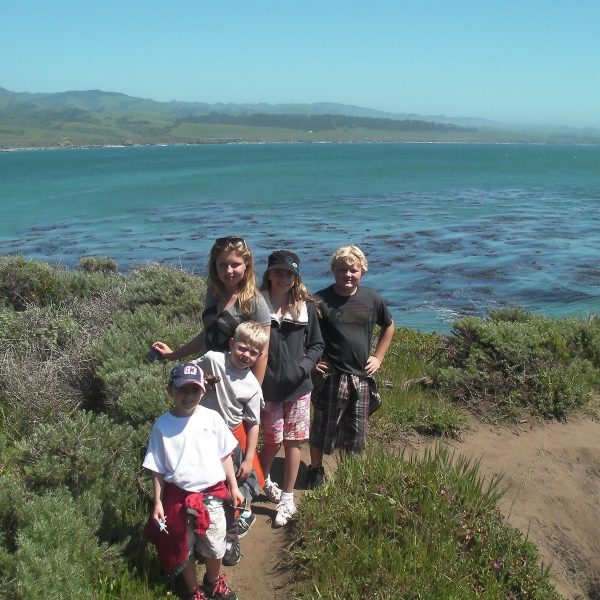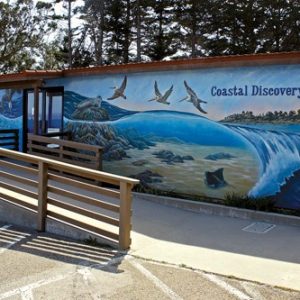 Coastal Discovery Center
Boost your family's "ocean literacy" at the free Coastal Discovery Center, while enjoying fun activities, such as spying marine life -- from birds and seals to whales -- from the San Simeon Pier. You can also check out engaging exhibits and educational programs which highlight the cultural and natural history of San Simeon, California State Parks and Monterey Bay National Marine Sanctuary.