San Simeon History
The Start of San Simeon
Founded in 1836, San Simeon was first established when the San Miguel Mission was secularized and divided into three distinct ranches: Piedra Blanca, Santa Rosa and San Simeon.
Whaling and San Simeon's Growth
Less than 20 years later, the town soon became known for whaling. A whaling station was established in the natural harbor at San Simeon Point around the grey whale migration, which can still be witnessed today. San Simeon's high vantage points and towering coastal bluffs proved to be advantageous for whale watchers. Whale watchers would signal the signs of whales so they could be harvested. San Simeon grew during the whaling period, with twenty-two families settling in the area.
The Rise of Hearst
By the 1860s, a drought left San Simeon with inadequate grazing land for livestock. Rancheros had no choice but to sell their land. Almost simultaneously, the whaling industry had declined. This left the town without the employment and economic boom it had experienced years earlier. Because of these events, George Hearst began to buy up land around the area. He eventually became the rightful owner of more than 40,000 acres.
The Hearst Family Legacy
After George Hearst passed away in 1891, followed by wife Phoebe in 1919, their only son, William Randolph Hearst, inherited all the land his father had purchased. His ownership has been the key reason San Simeon remains so intact and pristine to this day. The Hearst family's main concern was to protect and enhance the area. Their efforts also brought in more jobs and attracted visitors from all over the world, including Calvin Coolidge, George Bernard Shaw and Winston Churchill. However, it wasn't until the completion of Hearst Castle that the town of San Simeon really came to life, hosting hundreds of thousands of visitors each year.
Hearst Family Land Donation
Following William Randolph Hearst's passing in 1951, the Hearst Corporation began donating plots of land. This land would later become the area's state parks, beaches and preservation sites.
San Simeon Historical Timeline
San Simeon History: The 1800s
1836: San Miguel Mission divided into three ranchos: Piedra Blanca, Santa Rosa and San Simeon
1848: Gold discovered in California
1850: California became the 31st state of the United States of America
1852: Whaling station established at San Simeon Point
1852: Mercantile built at Whaling Point
1862: George Hearst, self-made millionaire, discovered part of the Comstock Lode, North America's largest silver deposit
1863: William Randolph Hearst, was born in San Francisco
1865: Senator George Hearst bought 45,000 acres of the Piedra Blanca Rancho
1875: Piedras Blancas Light Station completed by the U.S. Government
1878: George Hearst built the San Simeon wharf for transportation of goods from his Rancho
1878: Mercantile moved to present location
1878: First class hotel built in San Simeon and Stage Line was established in Cambria
1886: Hearst's increases holding of Piedra Blanca Rancho to 270,000 acres
1893: Shore Whaling at San Simeon comes to an end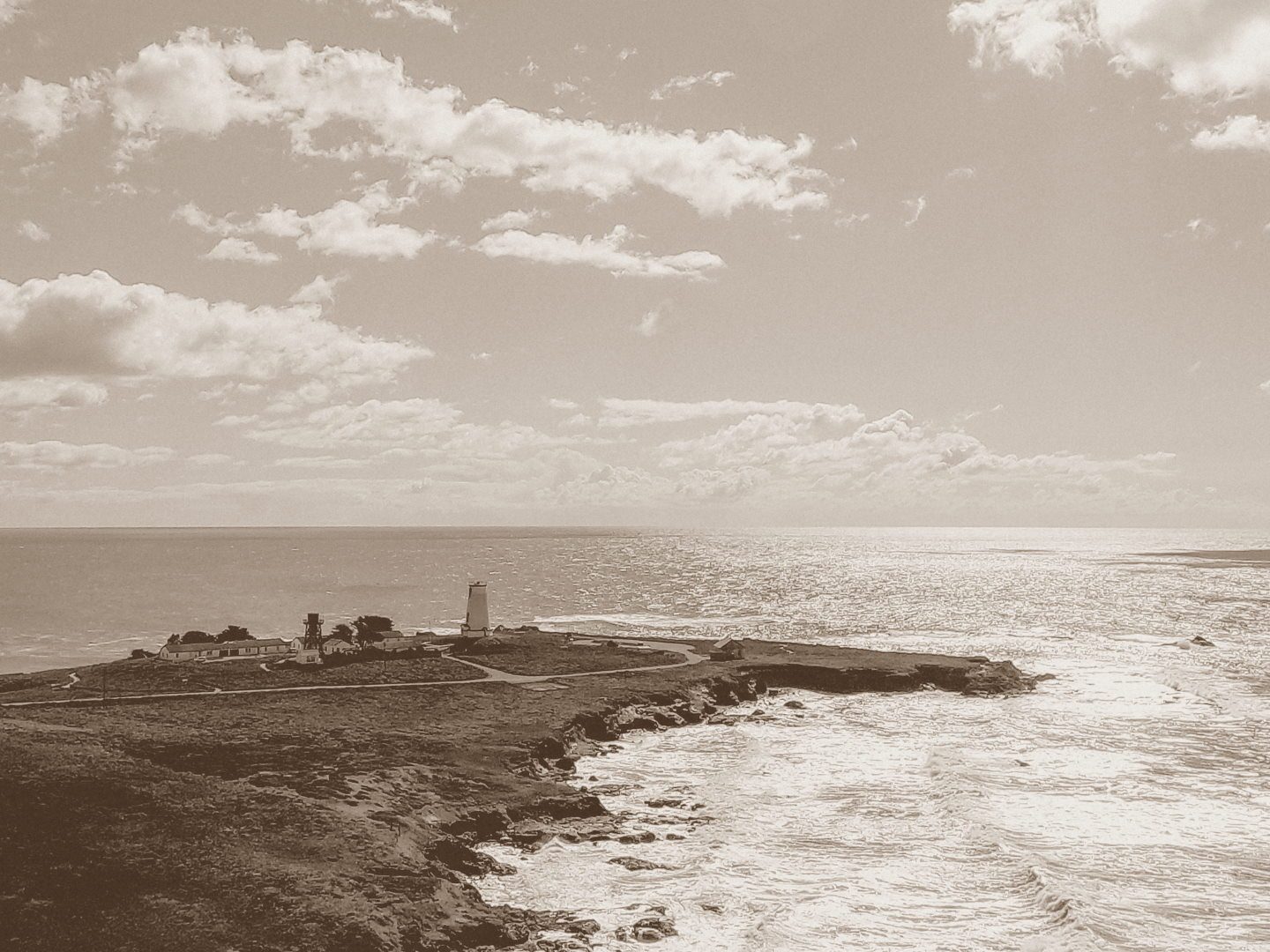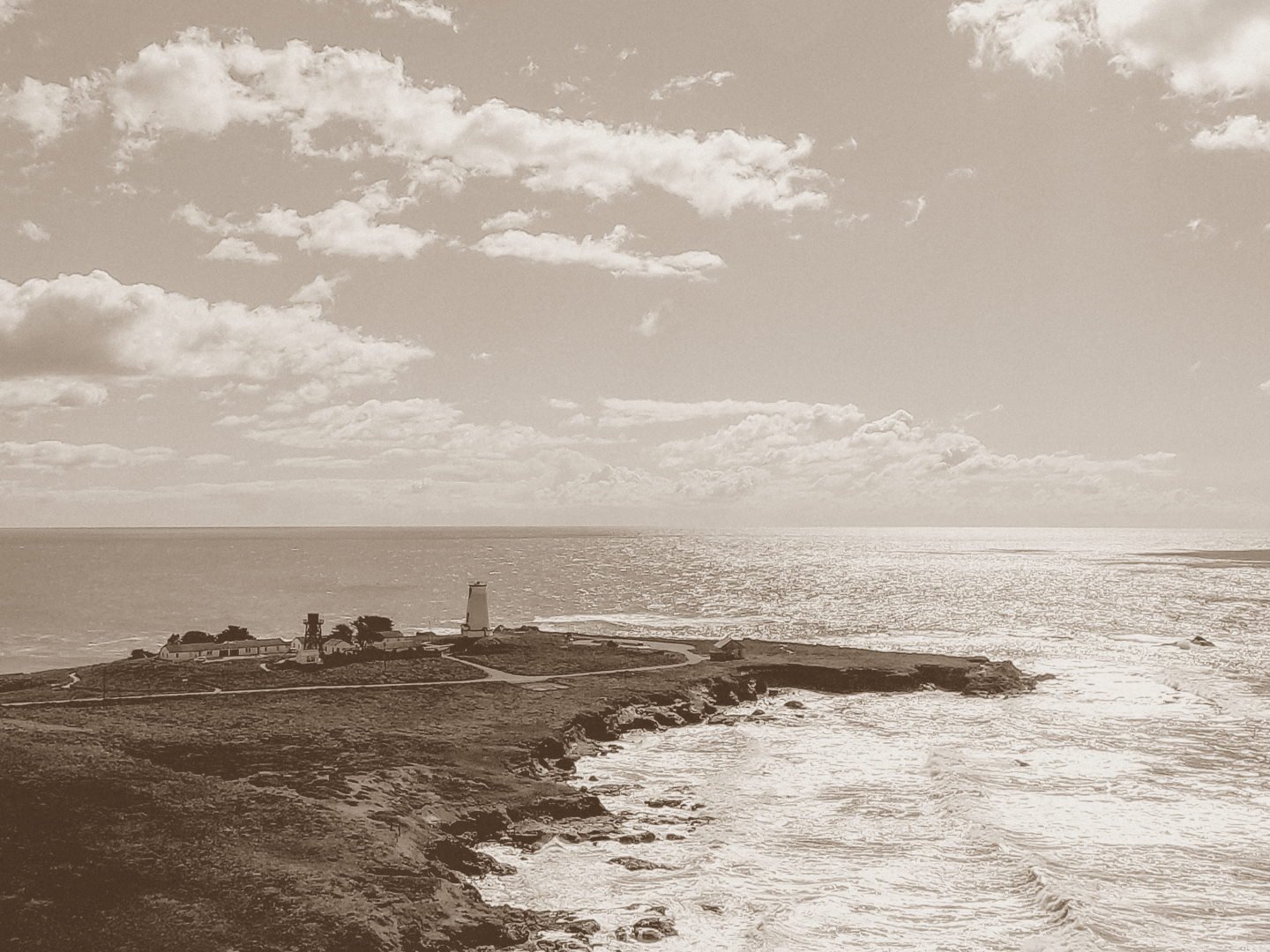 Piedras Blancas Light Station was built in 1875.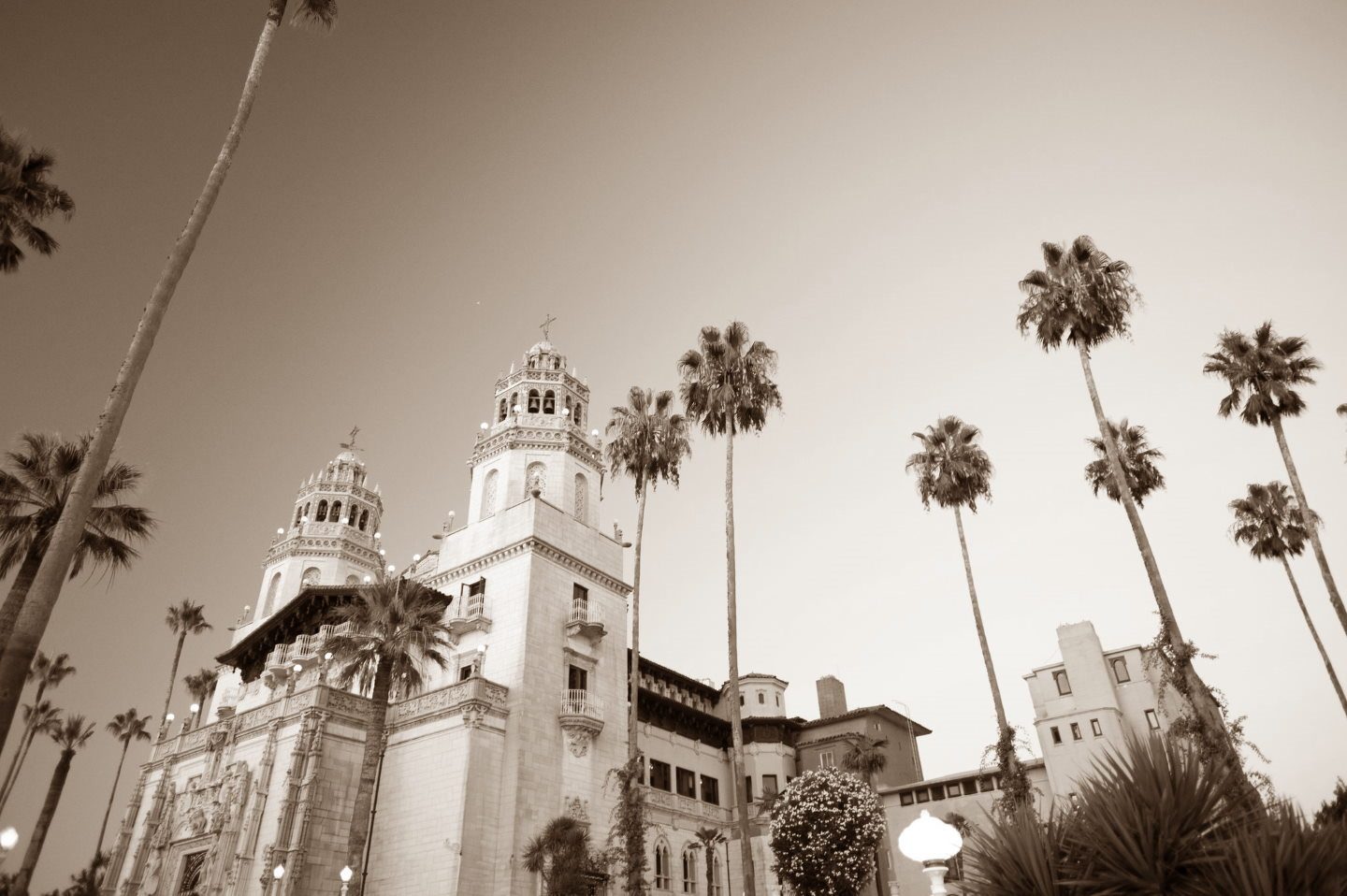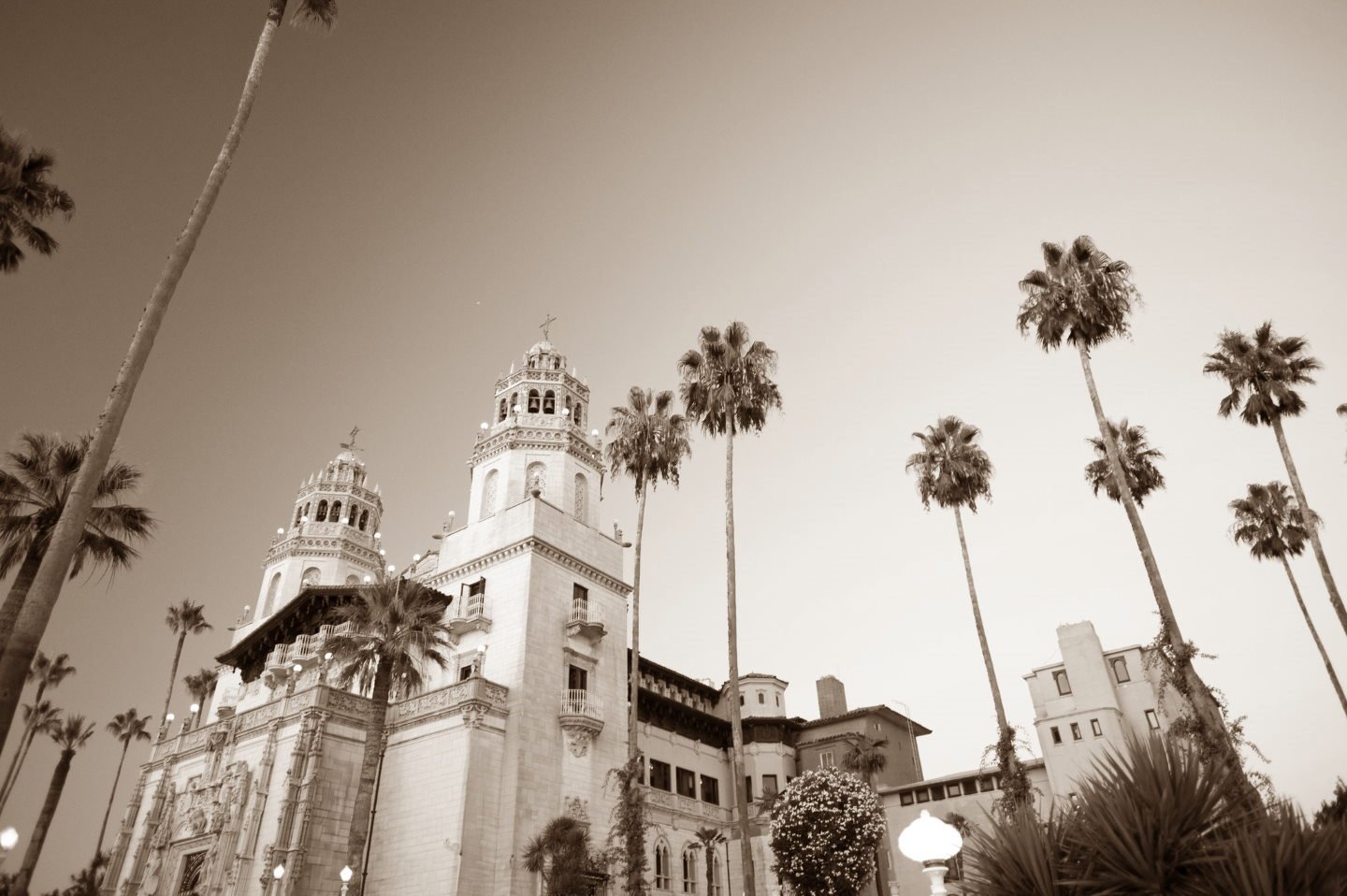 Hearst castle began construction in 1919 and took 28 years to complete.
San Simeon History: The 1900s
1914: Manual Sebastian purchases the old mercantile and names it Sebastian's General Store
1919: Construction on Hearst Castle begins – originally named La Cuesta Encantada "The Enchanted Hill"
1932: San Simeon State Beach opened as a day use facility
1937: California Highway 1 completed, providing highway access between San Simeon and Monterey
1938: Davidson Seamount recognized and is one of the largest know seamounts in U.S. waters
1941: On December 23, the Montebello was attacked by a Japanese submarine and sunk approximately 6 miles off the coast of San Simeon
1947: Construction of Hearst Castle stopped
1948: A magnitude 4.6 earthquake strikes lighthouse and it is declared structurally unsound
1949: The first order Fresnel lens was loaned to the Cambria Lions Club
1951: William Randolph Hearst passes away
1951: The Hearst Corporation creates, William Randolph Hearst Memorial Park
1957: San Simeon pier is constructed by the State of California as a recreational fishing pier
1957: Hearst Corporation donates Hearst Castle to State of California as a state Historical Monument
1964: San Simeon State Beach converted into a seaside overnight park
1965: Highway 1, along Big Sur coast, is declared the first State Scenic Highway
1971: State Department of Parks and Beaches takes ownership of William Randolph Hearst Memorial State Park
1972: Cavalier Plaza opens
1990: Elephant seals begin arriving on beaches between Point Piedras Blancas and Point San Simeon
1992: NOAA designates Monterey Bay National Marine Sanctuary encompassing 276 miles of shoreline and 5,322 square miles of ocean
1998: Friends of the Elephant Seal become a formal non-profit organization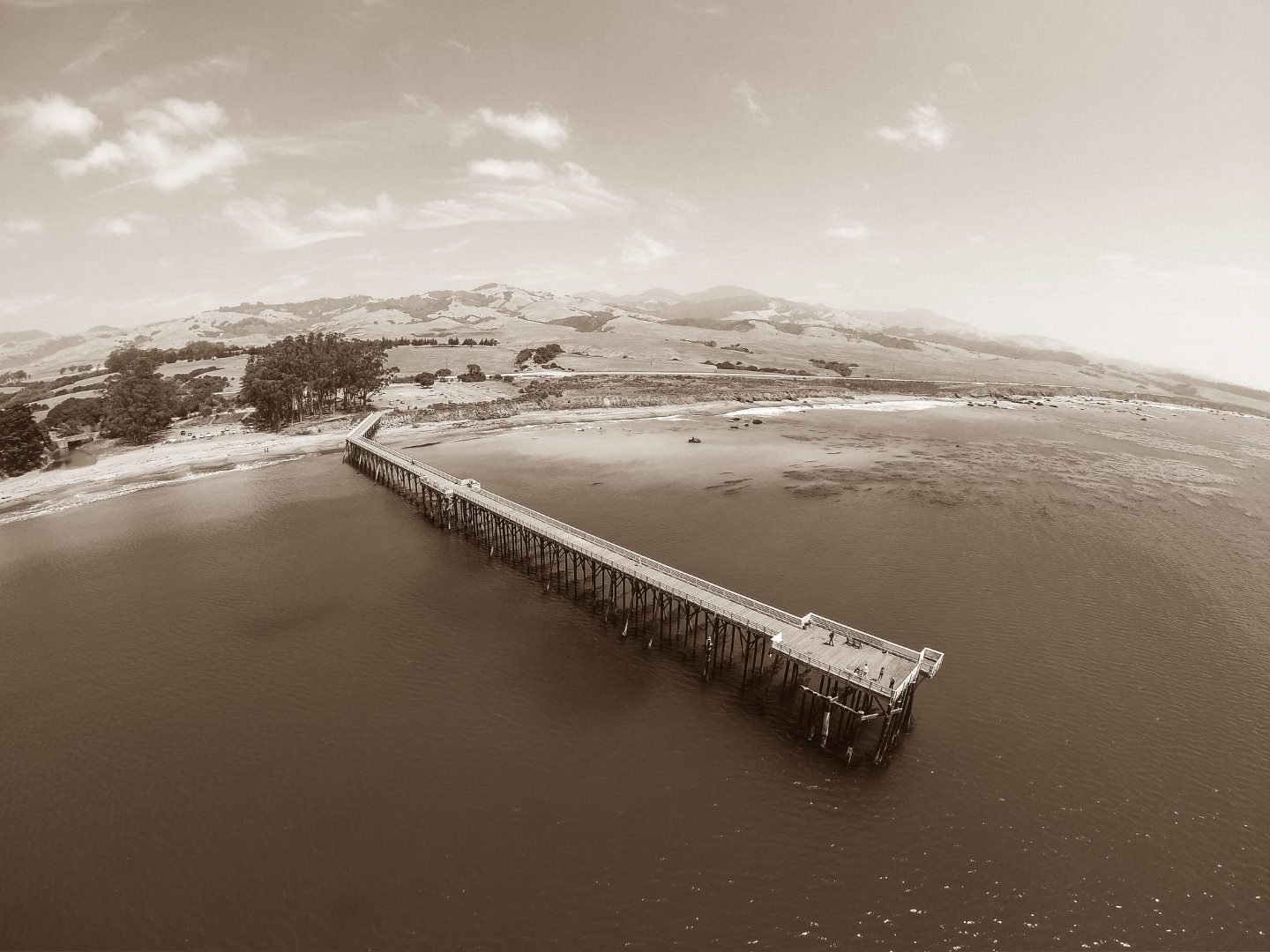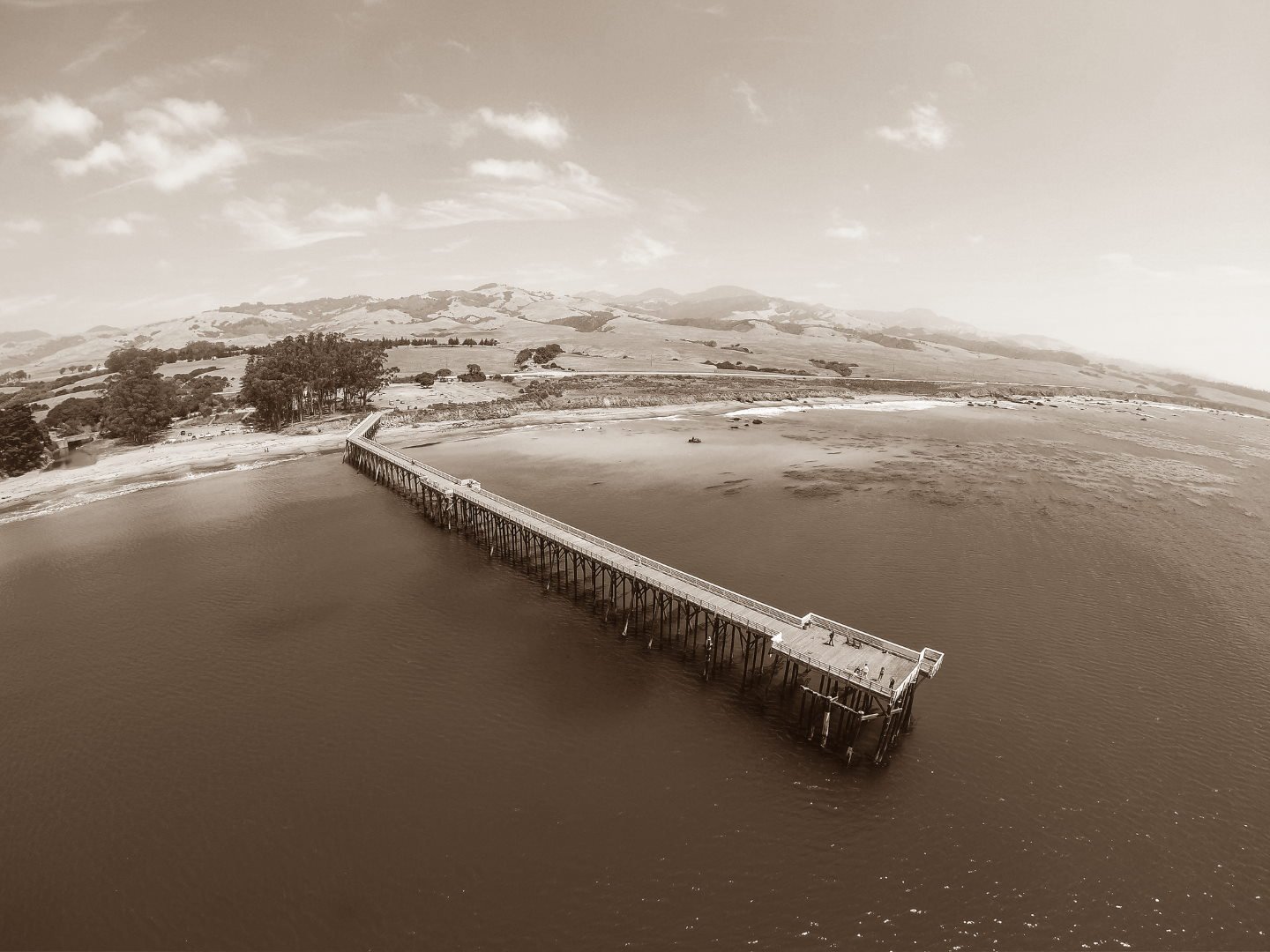 San Simeon Pier was constructed in 1957.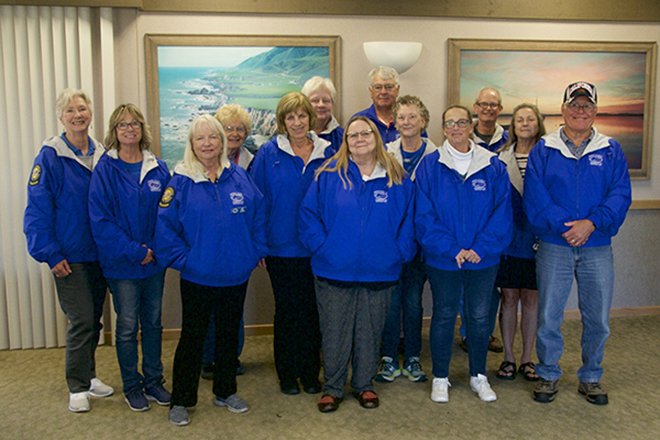 Friends of the Elephant Seal volunteers are at the rookery, daily.
San Simeon History: The 2000s
2000: Friends of the Elephant Seal receive prestigious national Environmental Hero Award
2001: Highway 1 from San Luis Obispo northward is designated as an All American Road by the Federal Highway Administration as part of the National Scenic Byway Program
2001: Piedras Blancas Light Station transferred management from US Coast Guard to the Bureau of Land Management
2003: San Simeon Earthquake – most destructive earthquake to hit the U.S. since the Northridge quake of 1994
2005: Hearst Ranch Conservation Project transfers approximately 80,000 acres to the State of California
2006: The Coastal Discovery Center at San Simeon Bay opened for visitors, providing information about the history and natural resources of the area
2008: Monterey Bay National Marine Sanctuary expanded to include Davidson Seamount
2013: Historic 50 foot water tower
2017: President Obama invokes the Antiquities Act of 1906 to expand the California Coastal National Monument to include Piedras Blancas