Overview:
San Simeon beaches are among the most spectacular in California. Learn more about San Simeon beach options below.
William R. Hearst Memorial Beach
This local favorite is located near the historic town of San Simeon on Highway 1, across from Hearst Castle. The day use area offers 24 picnic sites, 150 parking spaces, restrooms, water faucets, barbecue grill stands and easy beach access. Recreational activities include picnicking, swimming, fishing, boating, kayaking and sunbathing. Your four-legged friends are welcome, but leash laws are enforced. San Simeon's recreational pier, built in 1958, allows fishing without a license (limits are enforced). The protected beach has a spectacular view, soft sand and miles of easy walking. No dogs permitted on San Simeon's recreational pier.
The Coastal Discovery Center at San Simeon Bay is open on weekends and provides educational exhibits about San Simeon Cove, local wildlife, whaling history, marine mammals and more.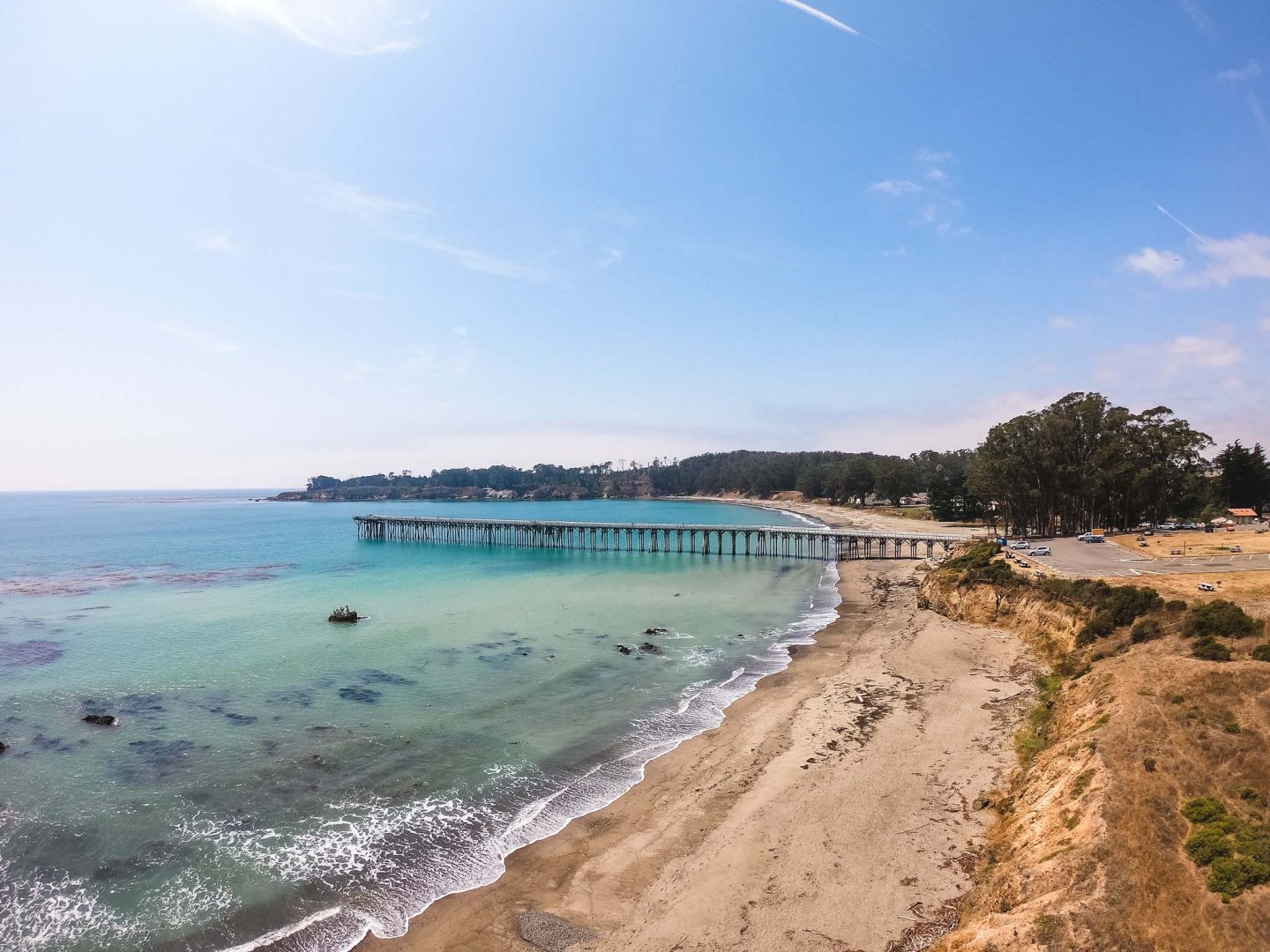 William R. Hearst Memorial Beach
Pico Creek
Located at the north end of San Simeon at Pico Avenue, Pico Creek beach is within walking distance from all San Simeon lodging properties and restaurants. Walk a few steps down to the beach and forget that the rest of the world exists. Tidepools, driftwood and pebble piles offer hours of beach combing distraction. Walk south less than a mile and you can take the trail up the bluff at Vista Del Mar to walk back to your hotel, or link up with the Junge Ranch trail to walk all the way to the campground.
Pico Creek is a popular surf spot for shortboarders, longboarders and kite surfers. The reef here is located at the mouth of the creek, making for some interesting breaks.
Surfing San Simeon
#SanSimeon Beaches on Instagram
Arroyo Laguna
Arroyo Laguna Beach is a windsurfing and kiteboarding hotspot located 2 miles north of San Simeon Cove, 5 miles north of the lodging properties. The beach is at the mouth of Oak Knoll Creek and has a dirt parking area. Arroyo Laguna is famous for its afternoon breeze, which can get up to 40 mph. On a windy day you can watch dozens of colorful kites and their riders flying high across the ocean's surface.
This is another one of the many beaches that are part of Hearst San Simeon State Park. During elephant seal pupping season, December 15 through April 30, parts of the beach may be closed. Heed any signs you see at the trailhead.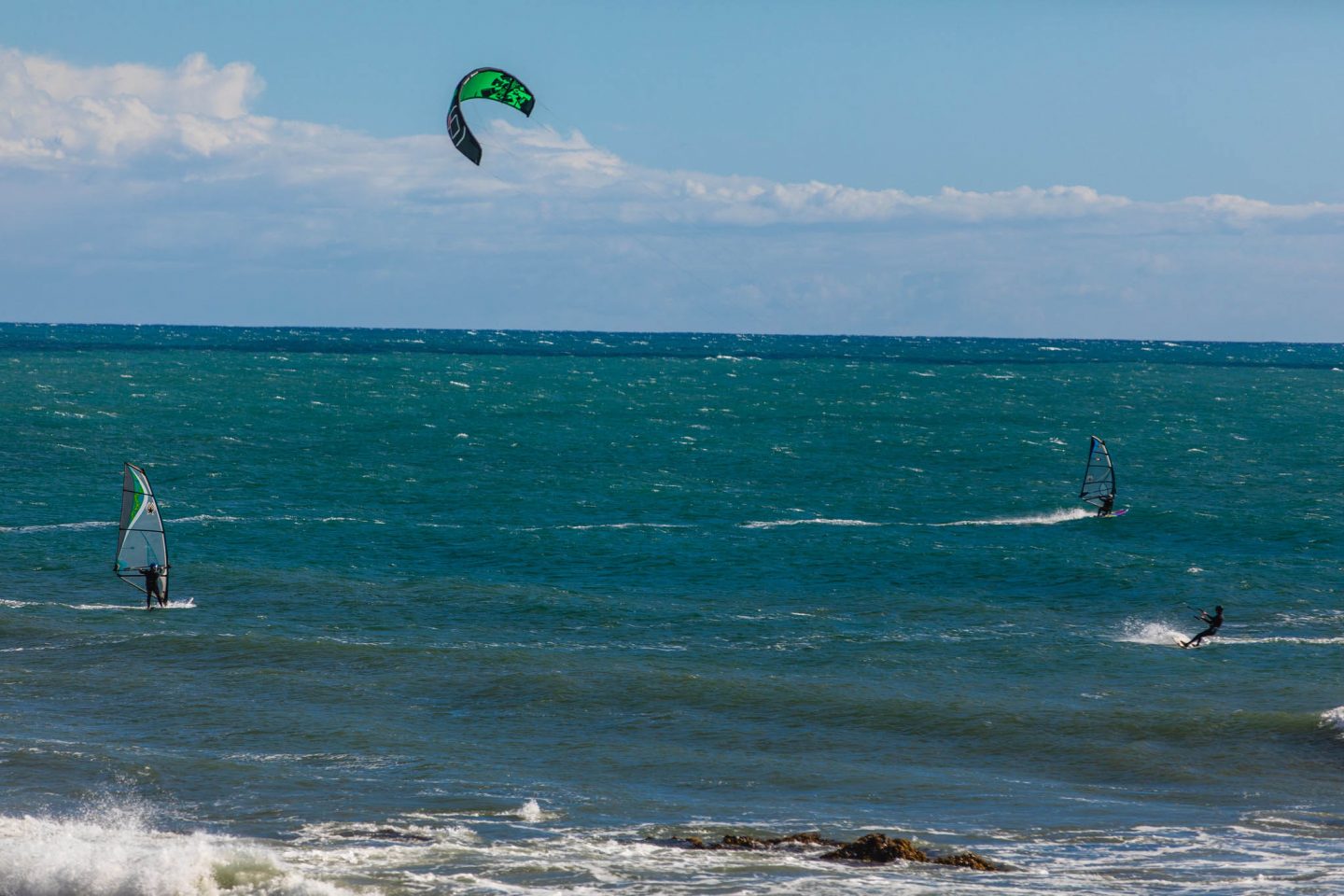 Kite Surfing San Simeon
Ragged Point Beach
Located at the Ragged Point Inn, the beach can only be reached by taking a short but steep trail .6 miles down a coastal bluff (Black Swift Falls Hike). Good shoes and a walking stick are recommended. Once you get down to the beach, a waterfall, small creek and pristine beach await. Then there's the hike back up!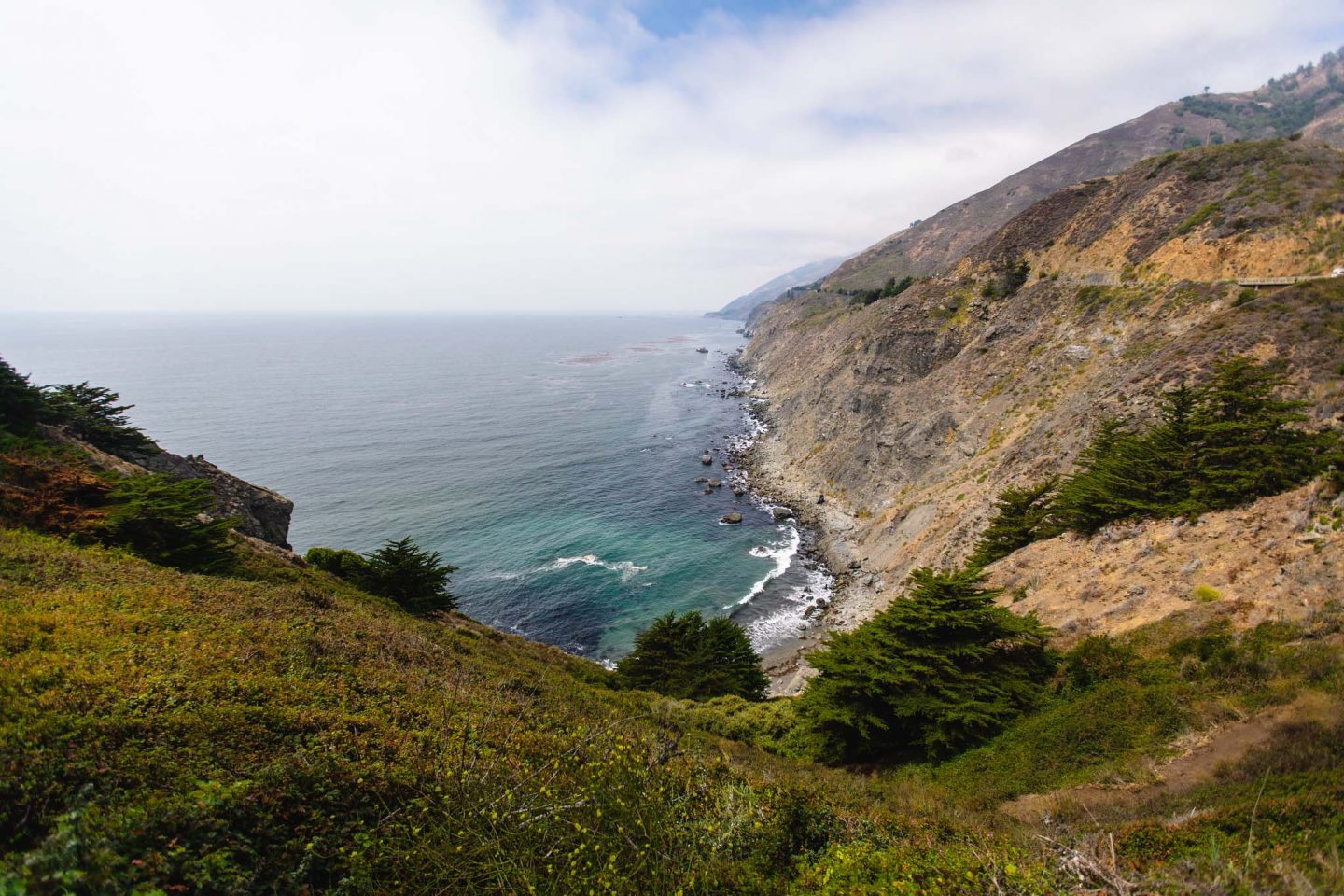 Ragged Point Beach
Washburn Day Use Beach/San Simeon Creek Beach
Directly across Highway 1 from the Washburn Day Use area sign, Hearst San Simeon State Park has a parking area that includes some picnic tables and benches. The beach has pebble piles for sorting, driftwood and fantastic ocean views. Surf fishing is popular here, as well as bird watching and relaxing. Bring a beach chair and a jacket for enjoying breezy spring afternoons. No dogs allowed on those beaches.
Leffingwell Point
Located north of Leffingwell Point, this beach is the south part of Hearst San Simeon State Beach. It can be accessed by a trail that starts at the north end of Leffingwell Landing, and can even be accessed from south of Leffingwell Point at low tide. Surfers seem to enjoy the gentle point break, and it is also a popular area for ocean fishing, as it is easy to launch small boats and inflatables at Leffingwell Landing. A great flat beach with an isolated feel.
Other San Simeon Attractions
See how people hike in San Simeon.
Features and Amenities
Beaches
Free Things To Do
Hikes, Guided Walks & Boardwalks
Must-See Spot
Outdoor Activities & State Parks