Overview:
Also known as the "Serengeti of the Sea," the Monterey Bay National Marine Sanctuary is one of the top wildlife viewing sites in the world. The 276-mile stretch is home to some of the Pacific Ocean's diverse inhabitants that migrate up and down the sanctuary, allowing them to be spotted easily.
Some of the sanctuary's creatures include:
4 turtle species
36 marine mammal species
More than 180 seabird and shorebird species
At least 525 fish species
More than 450 marine plant species
31 invertebrate phyla species
Whale Watching
If you're in the mood for whale watching, be sure to keep your eyes peeled for grey whales, blue whales, minke whales, fin whales, humpback whales, pacific right whales and sperm whales that migrate through the vast sanctuary waters.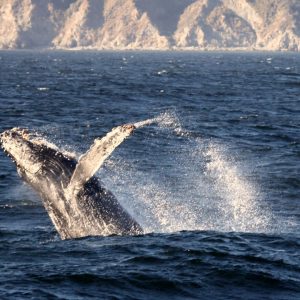 Breaching Whale, Photo Credit, Chad King, NOAA/MBNM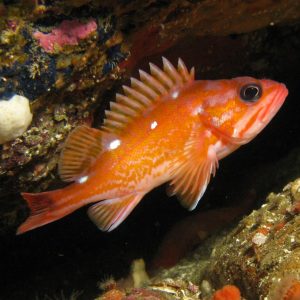 Rockfish, Photo Credit, Janna Nichols
Largest Kelp Forest in the U.S.
The local species swim or fly over the largest kelp forest on the United States and one of the largest underwater canyons in North America. The Monterey Bay National Marine Sanctuary is also home to the Davidson Seamount, one of the largest underwater mountains in the U.S.