Coasting Along the Coast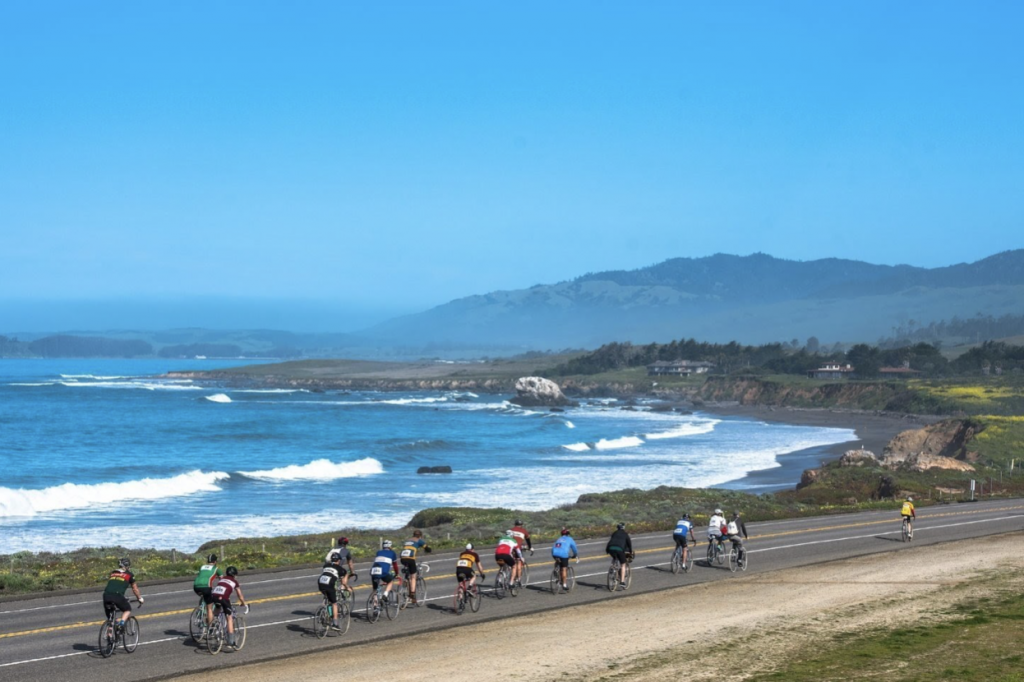 They say it's not about the destination, it's all about the journey that gets you there. Which is why the Central Coast of California invites you to enjoy the ride of a lifetime in biker's paradise. Whether you are looking for a leisurely scenic cruise or an action packed adventure, there is a route for you! Nestled between the Pacific shoreline and inland mountains, San Simeon offers a variety of options for a range of riders. Come discover the coast from a new perspective with bucket-list routes and an unforgettable journey.
Routes for Everyone 
Historic San Simeon | Monterey Bay National Marine Sanctuary | Highway 1 | Big Sur | Ragged Point
The dazzling California coast is the perfect destination for cycling enthusiasts, boasting everything from beachside boardwalks to road-biking alongside the iconic Highway 1. Here you will find countless routes ranging from easy rides fit for the whole family, to advanced rides for skilled connoisseurs. Visit old historic San Simeon, explore protected wildlife at the Monterey Bay and Piedras Blancas Marine Sanctuaries, or discover miles of stunning views of Big Sur and Ragged Point along Highway 1. San Simeon is prized for its outstanding outdoor preserves and nature paths, including the Whale Trail, Piedras Blancas Elephant Seal Rookery, and multiple viewpoints for wildlife and bird watching. Get your exercise, get outside, and don't miss a thing when you choose to cycle through San Simeon. 

Cruise Control  
In San Simeon, cycling is one of the very best ways to leisurely sightsee and explore everything on your itinerary. This small coastal town is perfect for biking to and from the hotel to landmarks to restaurants. Close proximity and thoughtful routes make traveling on two wheels especially easy. Cruise along the shore enjoying the cool ocean breeze or take a guided tour of the area with local experts. Pack miles of adventure into one day as you easily hop on and off of your bike to observe local wildlife, pause for a beachside picnic, or snap pictures. We recommend loading up with water, sunscreen and snacks for a day trip or allowing your four-legged friend to ride shotgun in the basket. Central Coast Outdoors offers everything you need for a fun-filled day, from bike rentals to tours and experiences designed for every type of traveler. 
Adrenaline Junkies 
Cardiacs | Santa Rosa Creek Trail | East West Ranch Access | Dairy Trail | Fiscalini Ranch Preserve
For the adrenaline junkies, San Simeon's mountain biking trails are ready for riders like you. With multiple trails to choose from, the area is perfect for a range of experience levels, including those who are just starting out. Enjoy an adventurous ride across gravel and dirt roads surrounded by lush greenery and distant ocean overlooks. Climb ragged, rocky trails or speed along flat windy loops. These mountain biking trails make for both an exciting and picture-perfect afternoon as you pass sunbathing sea lions, diving seabirds, and extensive grasslands. Grab your bike and a buddy for a day of friendly competition.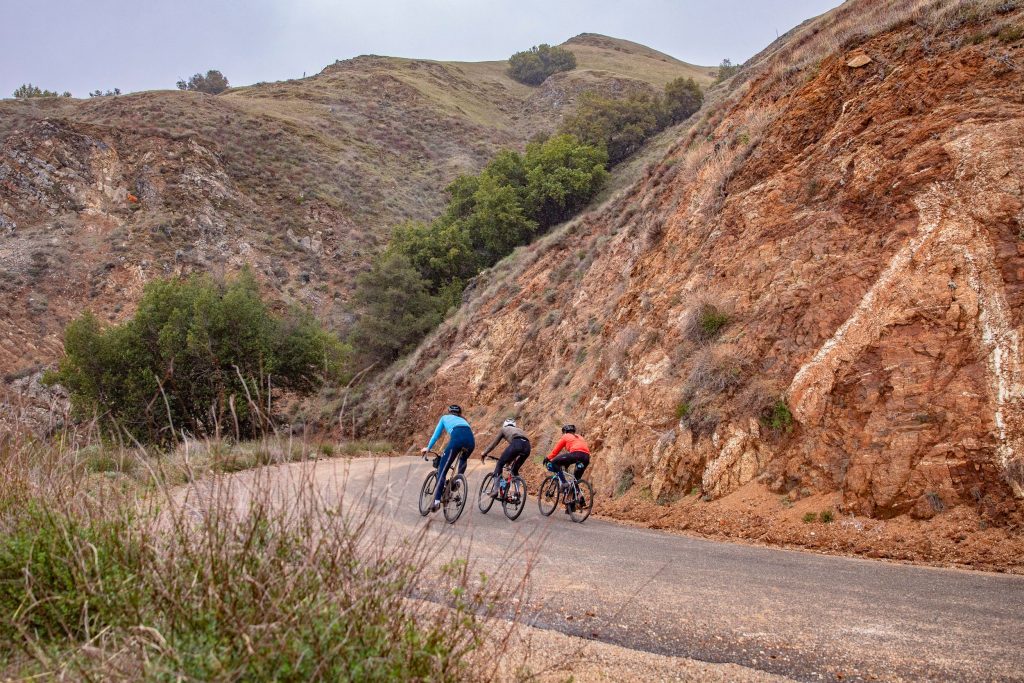 Eroica Bike Race
18 – 19 September 2021 | Cayucos | Cambria | CA 
Originating in Italy, Eroica has found a new home here along the Central Coast of California. This international cycling event celebrates and pays homage to the passion of cycling through a series of challenging routes, magnificent landscapes and unforgettable adventures. Since its start in 1997, the event has grown globally with eleven annual celebrations, one of which will be returning to Cambria this fall. Here riders will travel up the coast, along exquisite routes that take them through Piedras Blancas and past native wildlife and local landmarks. Choose between the classic Eroica event to rediscover the beauty of fatigue and the thrill of conquest on vintage pre-1987 bicycles, or NOVA Eroica, a modern day road cycling event designed for the most determined of cyclists. Whichever you choose, prepare for a timeless weekend of friendship, international cuisine, panoramic views and of course, lots of cycling.