Here at San Simeon, family comes first. We are excited to share the many San Simeon activities that the whole family will love! From exploring exotic wildlife, to days spent in the sun, to educational tours and sight-seeing hikes - no matter what you choose, San Simeon is made for making memories. With spring in full bloom, and summer just around the corner, now is the perfect time to embrace everything that our picturesque, coastal town has to offer! Grab the kids and head to San Simeon for a weekend of family fun. 
Sand & Sea
There is a reason the beach is traditionally one of the most popular family destinations, everyone can agree that a day near the ocean is a day well-spent. San Simeon's beaches have options to please each and every family member (including those with four legs). The beach is full of endless possibilities for young children, picture-perfect for your social media-loving teens and still relaxing for the adults. Watch your kids enjoy water sports and oceanside activities, all while you take a break to relax under an umbrella. Pack a picnic for the day or stop by one of the nearby beach grills.
Insider tip: W.R. Hearst Memorial State Beach is a protective cove that produces smaller, kid-friendly waves.
Ocean Elephants
No trip to San Simeon would be complete without stopping to see the elephant seals just off Highway 1 at the Piedras Blancas Rookery. These enormous "elephants of the sea" are a thrill to watch in their natural habitat. Enjoy watching thousands of elephant seals and other marine wildlife from a safe viewing deck. Free, easily accessible and open year-round this is an easy entertainment opportunity that you do not want to miss.
Insider tip: January, April and October are the peak times to view the elephant seals, but you can spot the marine mammals on the shore year-round.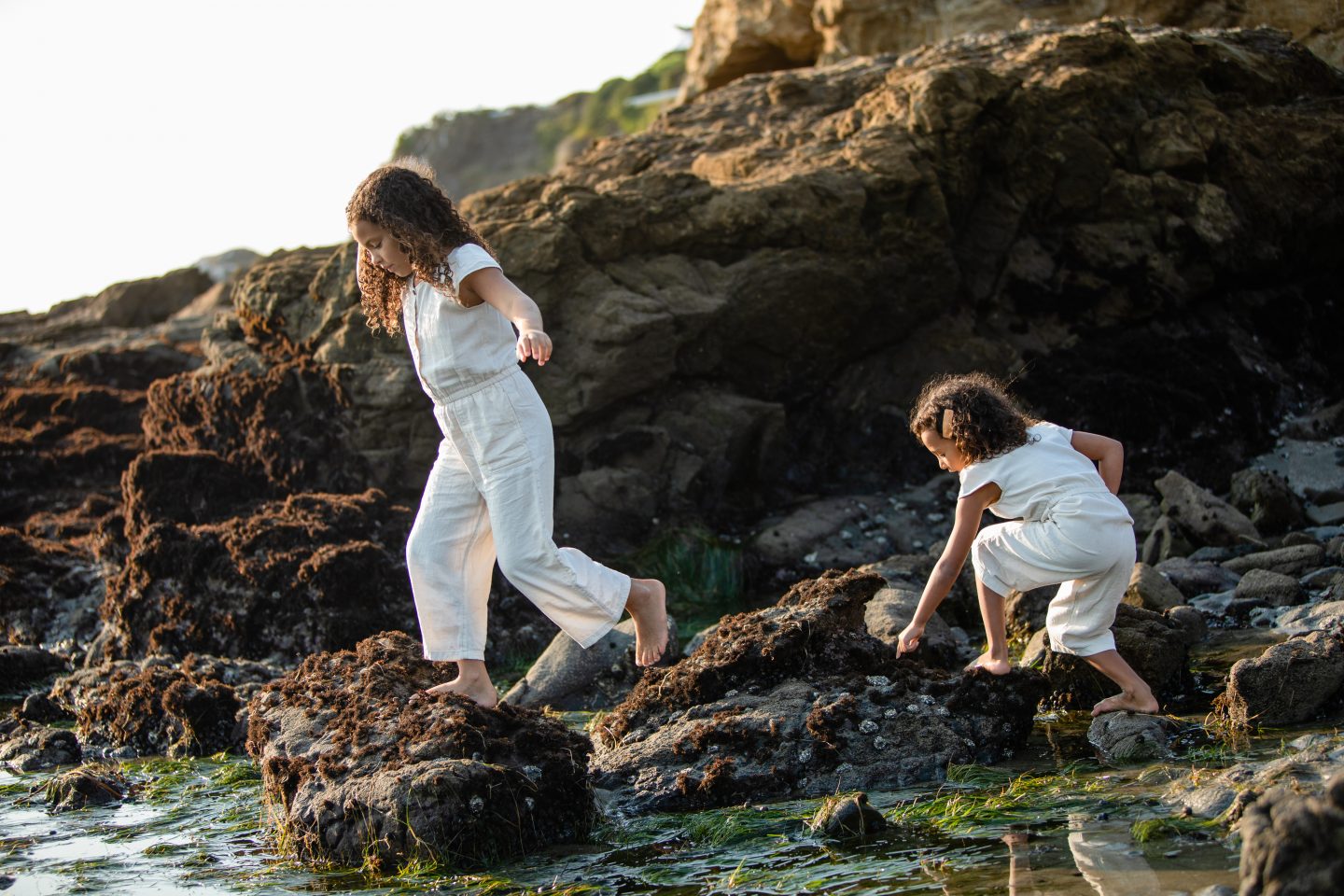 Tide Pool Treasures
Exploring the tidal pools left behind by the receding tide is an exciting activity for any age group, both young and old alike. Release your curious inner child as you and your family seek out the vast collection of marine life captured in these pools. Get up close and personal with brightly colored starfish, crabs, sea anemones, kelp and more. 
If you want to preserve the experience, take photos, not souvenirs. Resist the temptation to pick creatures up, or to take them home as a souvenir.
Insider tip: The best time to explore the tide pools is at low tide, typically in the early afternoons and early mornings.
Hikes & Trails
For the outdoorsy family, San Simeon is a great place to explore nature from the paths less traveled. With hikes for all activity and experience levels, feel comfortable knowing there is a trail that is right for you and your family. Many hikes and trails offer stops along the way to view rolling hills, rocky cliffs, turquoise waters and wildlife all in one place. Even for the non-hikers, the stunning coastal views will prove worthy of the exercise. In case you need more convincing, an exciting day on the trails is sure to have the kids ready for an early bedtime.  
Insider tip: Junge Ranch Trail is an easy two mile trek that includes coastal views and an opportunity for tide pool exploration. 
Piedras Blancas Light Station Tours
Add a dose of history and culture to your stay in San Simeon with a visit to the Piedras Blancas Light Station. This must-see spot was built in 1875 to help protect and warn mariners of the rugged, rocky coastline. While the light station is still in operation today, the now Historic Monument, State Park and Marine Reserve also offers tours year-round. Join educated guides and embark on a two-hour tour of the grounds and lighthouse. Due to Covid-19 regulations, reservations are required.
Insider tip: Keep a lookout over the ocean and you just might see elephant seals, otters, harbor seals, sea lions, dolphins and whales.