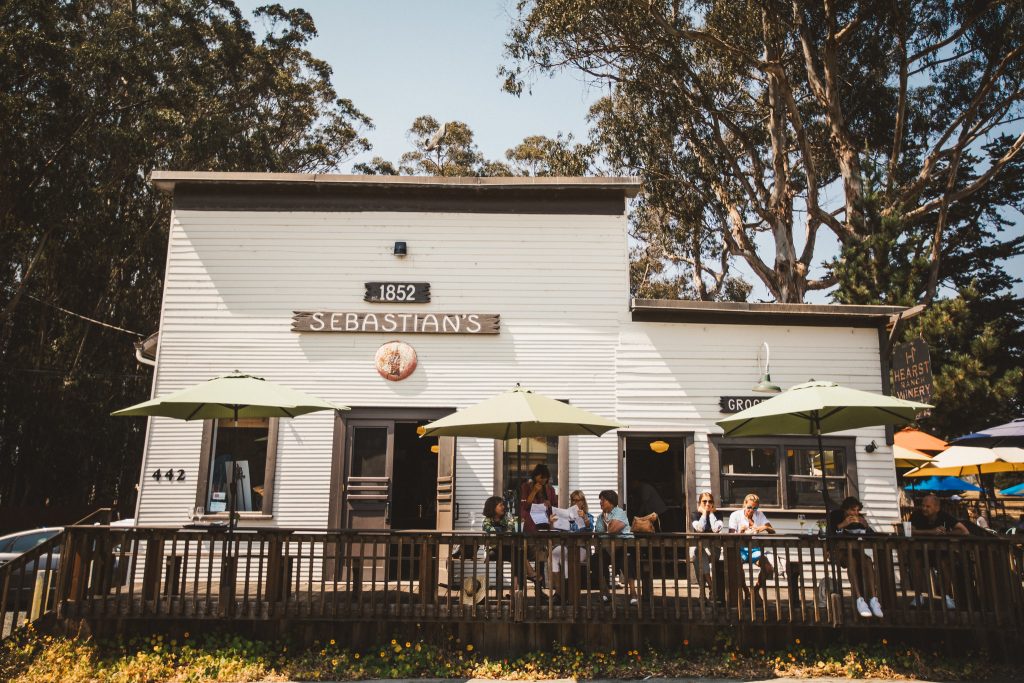 For generations, Sebastian's General Store has served San Simeon's local community and been loved by tourists. With its recent renovations, the store has managed to uphold its timeless charm while adding modern touches. Whether you're a local or a visitor, Sebastian's General Store remains a must-visit destination.
Dating back to 1852, Sebastian's General Store was initially established to provide services and goods to whalers, fishermen, miners, and nearby ranches. Originally, Sebastian's served as a post office, a souvenir shop, and a butcher shop. Though it no longer operates as a full service post office, the store still provides a mail drop-off box and postage stamps are available for purchase.
The renovation of this historic landmark presented its challenges. The store was temporarily closed and relocated in 2019 due to safety concerns regarding its foundation. Permits were granted in late 2021 and the new renovations took two years to complete due to delays from COVID-19, severe weather, and other inconveniences. 
Post renovations, Sebastian's partnered with Seaside Foods to provide customers with a tasty menu. The menu includes a variety of sandwiches and sides that will not disappoint. The Rancher, made with Hearst beef, is a crowd favorite, but you can't go wrong with any other choice. 
While the space feels bright and new, the renovations were made with restoration in mind. Many of the original floorboards were kept and used in the building, preserving Sebatian's nostalgic smell and feel. Old mailboxes and mail window are on display to further nod to Sebastian's long history. 
The store proudly sells an assortment of local goods, including Negranti Creamery ice cream, Leo Leo Gelato, and Hearst Winery wines. Sebastian's soon plans to introduce a wine-tasting area to the store.
As you plan your next trip to San Simeon, make sure to include Sebastian's General Store on your itinerary. It's the perfect spot to immerse yourself in the town's history while enjoying the new modern renovations. With amazing food, rich history, and unbeatable views, Sebastian's General Store is ready to welcome you with open arms.
Sebastian's General Store is open daily from 11 AM to 4 PM.