A Year In San Simeon
Things to Do Every Month of the Year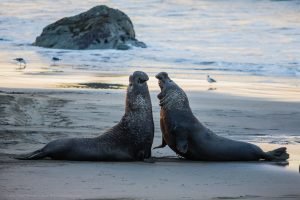 JANUARY: The best month of the year to catch a glimpse of the rare Northern elephant seals at the Piedras Blancas Rookery. With winter comes elephant seal breeding season, a busy time at the Piedras Blancas Rookery located on Highway 1 just North of San Simeon. While elephant seals can be seen at the rookery year round, December – March is an especially busy time as mothers birth and wean their pups before returning out to sea in the spring.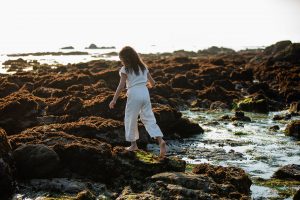 FEBRUARY: San Simeon is part of Highway 1 Discovery Route's Season of Coastal Discovery Month, bringing you the best hikes, drives, activities and wildlife viewing sites. Home to the Monterey Bay National Marine Sanctuary and Hearst San Simeon State Park, San Simeon is the perfect spot to adventure outdoors – plus, winter is one of the best times to view wildlife on the Central Coast. Grab your binoculars and head out to explore!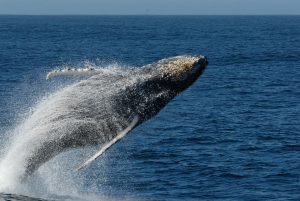 MARCH: From the shores of San Simeon, you can observe whales, sea otters and dolphins swimming and eating just off the coast. The northward gray whale migration begins in March and continues through May. View them from the Whale Trail viewing site on Highway 1 just three miles south of Hearst Castle or the fishing pier at William Randolph Hearst Memorial State Beach.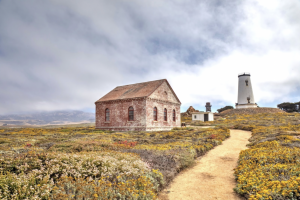 APRIL: Discover the native flowers of the Central Coast during the spring super bloom. Enjoy the views of Highway 1's rolling hills splattered with colorful blooms as you drive up the coast. Look for coastal flowers like the Yarrow, Beach Primrose and Beach Aster.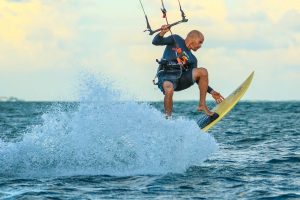 MAY: The windiest month brings out the wind sports enthusiasts. Wind sports such as kite surfing and windsurfing are a popular pastime along the Central California shores. The predictable 4:00 wind train attracts windsurfers and kiteboarders from all parts of the world to Pico Creek and Arroyo Laguna.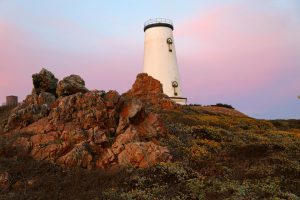 JUNE: Standing tall against the Pacific coast horizon, the historic Piedras Blancas Light Station welcomes you to San Simeon. Once used to help navigate sailors through rough waters, the famous local landmark provides a valuable glimpse into California's history and culture. Today you can explore this timeless treasure exclusively through educational tours while also experiencing the natural beauty and wildlife of the marine sanctuary that surrounds it.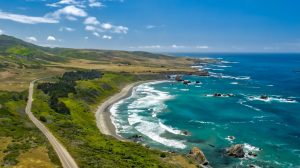 JULY: Celebrate the red, white, and blue with a picnic at one of San Simeon's beautiful family and pet-friendly beaches. Make this year one to remember with a trip to W.R. Hearst Memorial State Beach for a day of seaside activities, BBQ, and fun in the sun for everyone!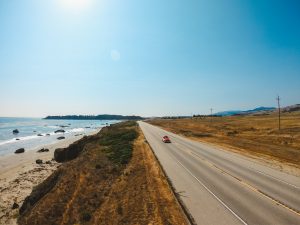 AUGUST: Elevate your next vacation with an epic summer road trip along the Golden Coast. Just as the name suggests, you're in for miles of sunshine and good times. Follow along California's Highway 1, through San Simeon for a memorable trip full of sandy beaches, picturesque ocean views, unbeatable wildlife viewing, and fun outdoor-inspired summer activities. With 9 national parks and 280 state parks, California is no doubt one of the richest states when it comes to natural wonders.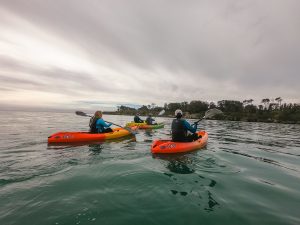 SEPTEMBER: Kayaking is year-round at San Simeon Cove, but the best time of year is late summer. Indulge in the serene beauty of San Simeon as you glide through turquoise waters along the Central Coast. Whether you are a novice looking for a peaceful afternoon activity or an advanced kayaker seeking an adventure, kayaking is a great way to enjoy San Simeon's beauty from a new perspective. Come connect with nature, enjoy the beautiful weather and observe local wildlife along the way.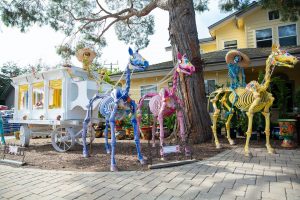 OCTOBER: Named on the Travel Channel's Don't Miss List, the Scarecrow Festival is a great way to experience the area's artistic side. For the entire month of October, handmade scarecrows line the streets of Cambria and San Simeon, showcasing creative designs inspired by the community. Take a tour to see hundreds of hand-built scarecrows of all shapes and sizes.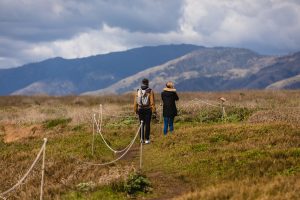 NOVEMBER: Enjoy an abundance of accessible hikes and trails in San Simeon. Ranging from wooded mountain trails to rolling hills and coastal bluffs, you'll find hikes suitable for all ages and experience levels. Hike the secluded Boucher Trail along the San Simeon coastline featuring views of the Piedras Blancas Elephant Seal Rookery and Light Station. Bike Highway 1 for unspoiled scenery and an ocean breeze, with routes for all levels. Or discover your adventurous side with an elevated hike along Black Swift Fall Trail ending at a beautiful black sand beach.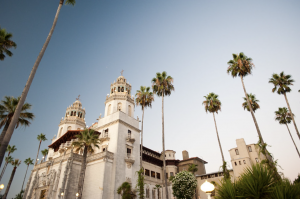 DECEMBER: Holiday lights start going up in San Simeon and Cambria throughout November and December. Don't miss holiday tours are Hearst Castle! The decorations are so spectacular they provide a whole new experience, even if you've toured the castle before. Hearst Castle begins its holiday tours Thanksgiving weekend.